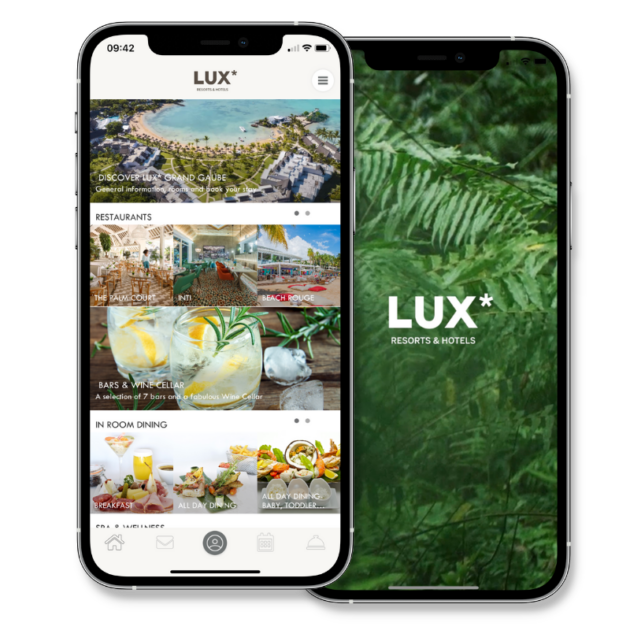 iLumio mobile app is the most advanced digital hotel guest service system available on mobile devices. It is the most advance and fully customizable hotel mobile app that allows guest relationship management at every stage of his stay. The app offers booking, check-in, customizing preferences, checking-out, and return journey support.
We recommend this product for resort hotels offering a wide range of services and activities on the property. The main application features are mobile check-in and check-out, reservation of hotel services module, stay calendar, digital room key, hotel map with navigation, live chat, and many more.
The great advantage of the mobile application is that it adapts to the needs of each hotel. When creating a solution, our team ensures that the product will fit the brand and answer all venue needs.
Of course, mobile payments are possible inside the application thanks to integration with payment services. Any guest purchases add up to their bill. It is possible to view expenses and pay using the mobile application.
The calendar has three main functions: scheduling, recommendations, and advice. Using the calendar function, the guest can book events, see proposals for hotel attractions, and learn about promotional offers.
Yes, there is a possibility to book services available at the hotel. The application integrates with the internal system and allows you to order services and book activities.