White label
hotel products
Maximize your profits from existing customers 
and gain new ones by selling brand-new products.
Expand your business with iLumio solutions
Use iLumio products built over the past 10 years, with excellent references, including Atlantis the Palm, Valamar Hotels, LUX Resorts and more. Utilising the brain power of Ailleron Group – with over 1600 software engineers, take your business to the next level. We now offer our products to you as a white-label solution, so you can focus on the customers, we will focus on the difficult, repeatable stuff – technology, we will integrate with your existing product offering through an open API, so you can sell seamless user experience with an end-to-end product offering, for a simple low monthly fee for each installment of our products.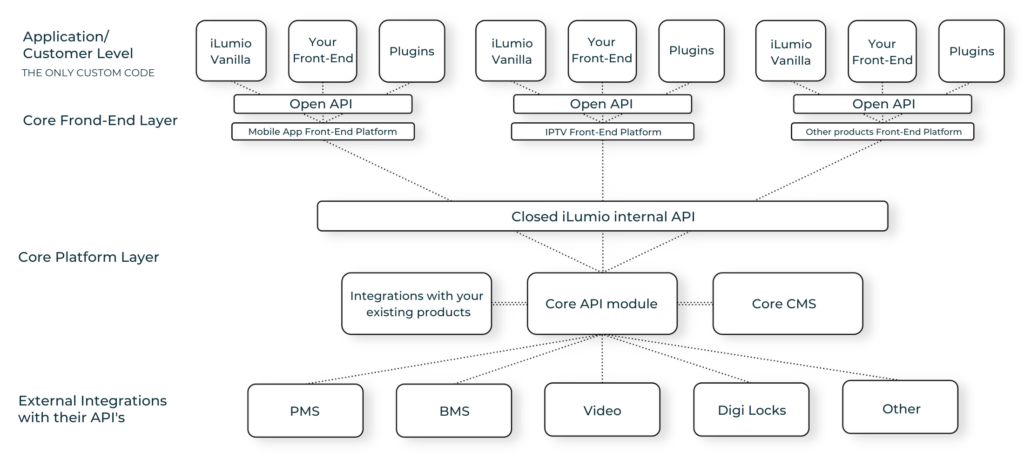 We are for hotel technology and your company what is Android for big mobile phone manufacturers. With iLumio platform you can bulit your own functionalities without having to worry about the basic stuff that everybody has to develop just to exist in the market.
Tools to add
to your product portfolio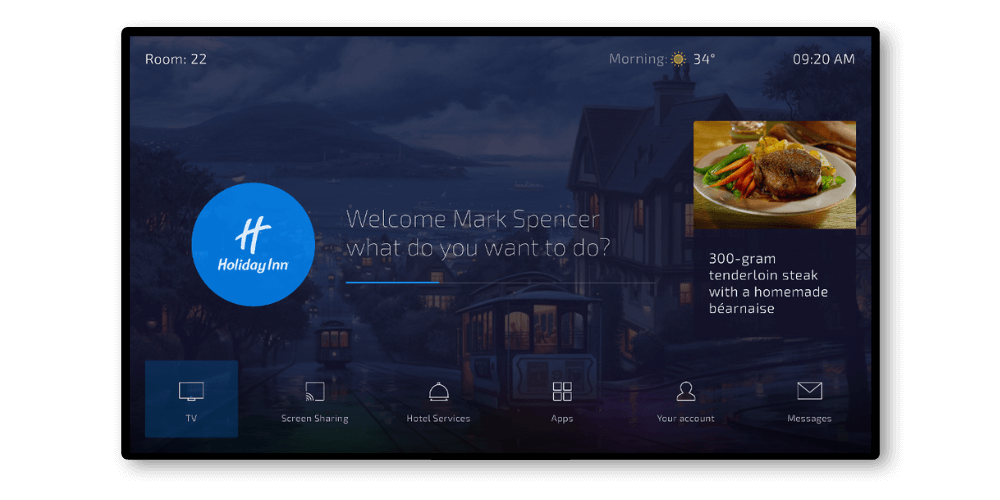 Hotel TV
access to TV and in-room entertainment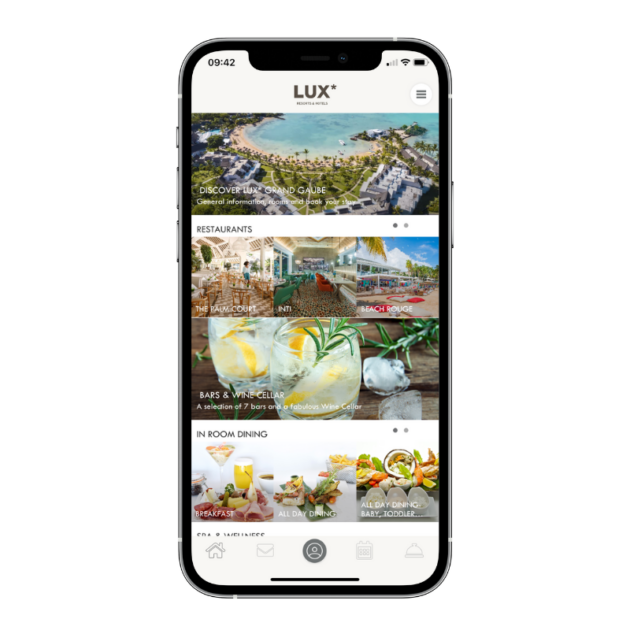 Mobile app
comprehensive stay management guest app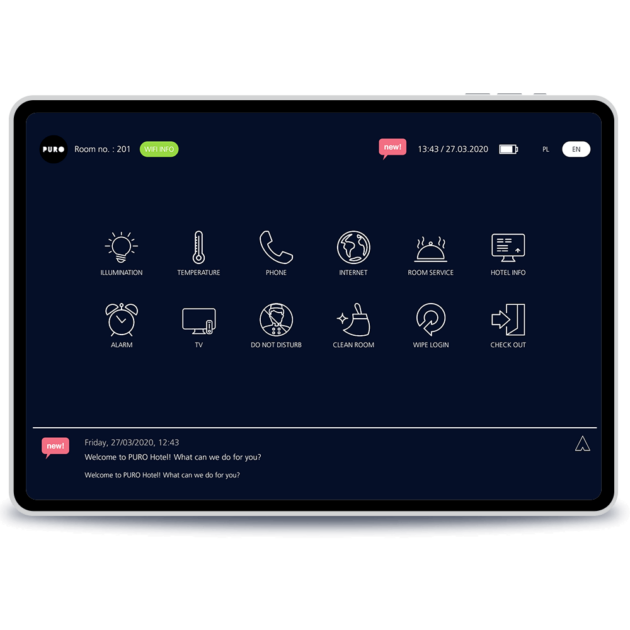 Smart Room App
automation control​ and room service​ bookings​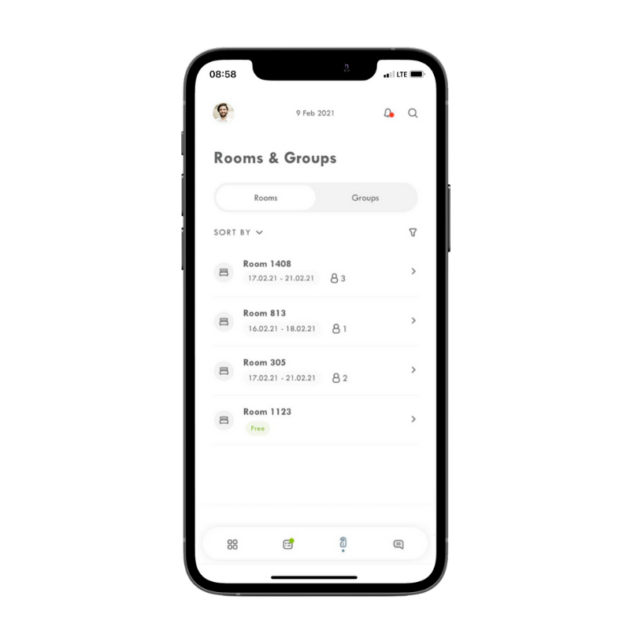 Staff App
improvement of internal operations from anywhere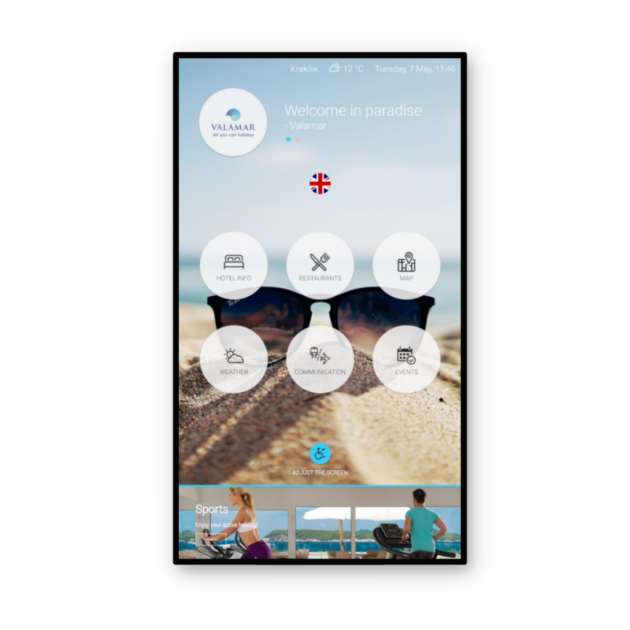 Info kiosk
on-demand access to vital information, FAQ and offers
PRODUCT MANAGEMENT WITH CMS SYSTEM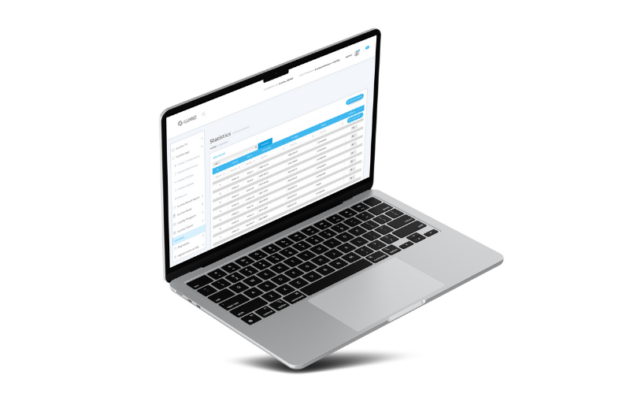 Centralised Cloud Content Management System
the core of the iLumio system for managing ​all features​
What our clients say about us
Atlantis The Palm, Dubai welcomes millions of visitors each year and invests in our people and technology to deliver memorable guest experiences that exceed their expectations.

The iLumio Mobile app greatly improved the guest experience in our resort by offering key services in a comprehensive and easy to use mobile app. The app is a key feature of our CRM strategy and we look forward to further expanding our mobile app functionality in collaboration with Ailleron.
It is a real game changer. The mobile phone is today part of everyone's daily life. It was thus essential for us to innovate with an application that not only allows our customers to access their room once at the hotel, but also make a booking for activities or meals even before reaching the destination. Booked activities are automatically synchronised with their calendar app. They can also customise their stay at will. We went even further with this app, which allows us to get in touch directly with these customers to offer tailor-made propositions, even after their stay in our hotels.
We are passionate in identifying major challenges in hospitality industry and we always try to keep up with trends. The goal is to develop an application that will support the entire customer journey of the guest. Including the period before arrival, during the stay at the property and destination, real time communication between hotel staff and the guest and the period after the stay. Valamar always strives to cooperate with the best, for that reason we have chosen Ailleron's App iLumio where we have recognized the best ability to meet customer expectations. Together we have designed an innovative app that added value to Valamar brand. We are looking forward to a long-term relationship with Ailleron.
You have the customers we have the technology
let's work together to maximize each other's revenues.