Discover the hotel
TV system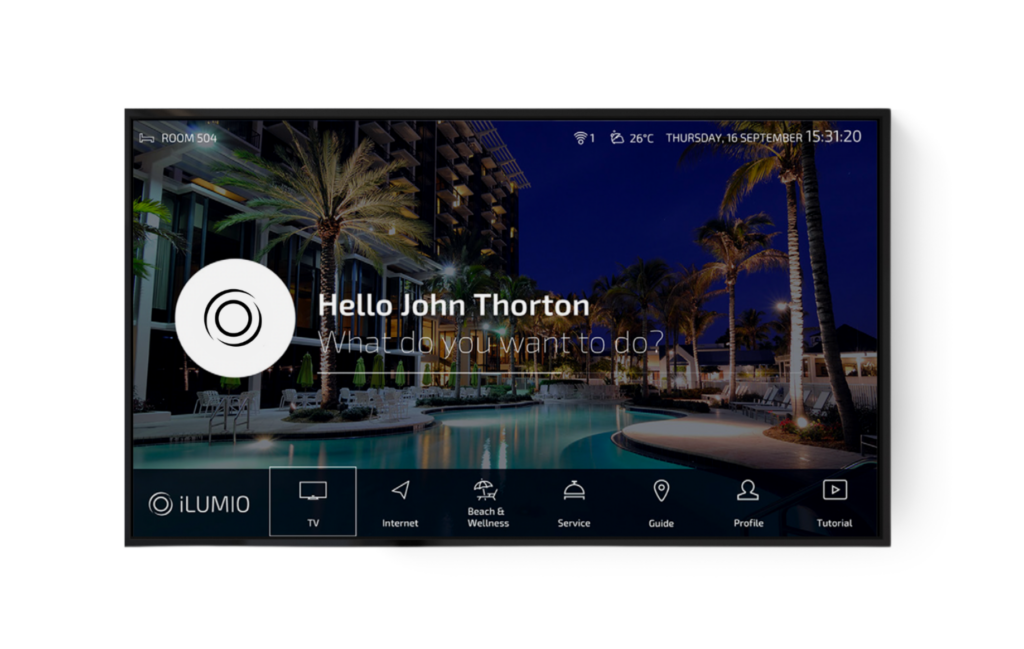 The iLumio service is comprehensive – the system integrates with leading TV brands (Samsung and LG), and it's implementable in just a few simple steps. Schedule a free call today to find out how to provide hotel guests with an unparalleled experience, and make more profits.
iLumio TV is a digital multimedia entertainment center for hotel guests. This solution is completely capable of establishing contact with the guest at every stage of his stay. Thanks to reliable IPTV technology, the system allows the creation and sharing of new services, which increases guests' comfort.
Hotel TV helps build long-term relationships with the client, even after his stay at the hotel. This is because the system remembers users' settings and preferences, allowing the offer to be personalized, and providing the client with information about products and services that really interest him.
The system operates on selected LG and Samsung TV models and does not require additional external devices. The source of the channels can be either from an IPTV network (IP infrastructure required in each room) or standard headend (DVB-T, DVB-C, DVB-S, analog) which provides the channels via a coaxial cable. Multimedia content and remote system management are possible by connecting the TV to an IP or Wi-Fi network. iLumio offers also screen sharing from devices with Android and iOS.
Within the solution, guests can find full information about the hotel. A handy information center about your hotel and services encourages your guests to discover services they had no idea about.
Yes, you can prepare marketing activities two ways. First is creating new campaigne. The marketing automation module sends and displays messages on the television screens. Second are notifications. The system allows for the sending of informational messages to individuals or groups.
Yes, the synchronization of iLumio with PMS (e.g. Micros Fidelio/Opera) allows the customization of the interface language to the guest's preferences and to preview the bill.