The LUX* Resorts & Hotels promise of
a different kind of luxury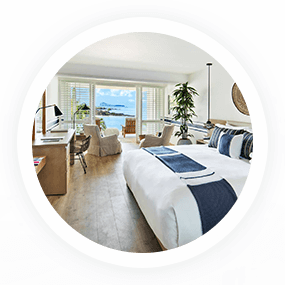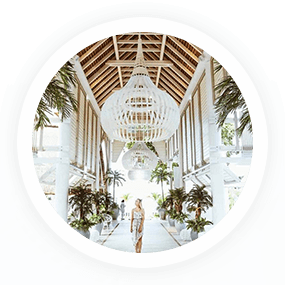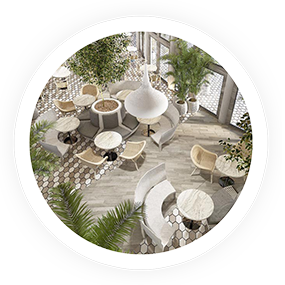 Project scope
and business goals
Travel mobile apps are getting more and more popular. Most of the travellers declare using travel apps. According to research, almost half of the Millennials who travel share their experience while travelling, and 30% of them do so after the journey. Around 64% of hotel guests would like to use smartphones as a room key and, according to Oracle Hospitality.
LUX* decided to follow those trends. The project scope and timeline were very ambitious. More than 90 different functionalities, 5 integrations and dedicated design planned to be delivered in 2,5 months.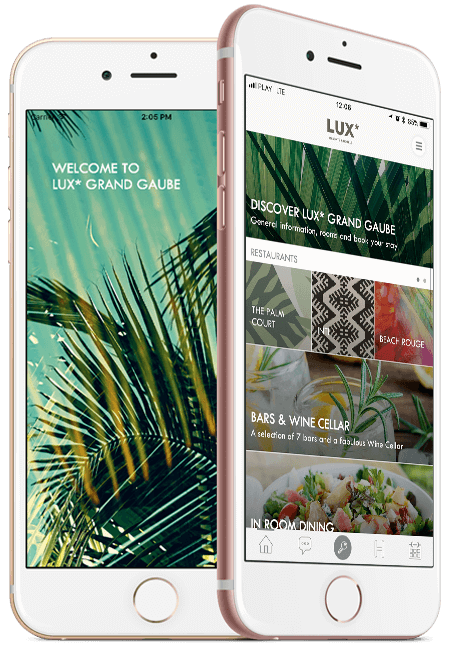 What functionalities are available for:
Mobile key
(integration with Assa Abloy)
Mobile sign in
(integration with Oracle OPERA PMS)
Calendar
(one of the most cool features in the app)
Live chat
direct contact with hotel personnel (chat or phone call)
Direct room booking
PDF viewer for the restaurant menu
The Sound of LUX*
(entertainment music module)
Configure 100%
(content and scope of the mobile app)
Manage all reservations
requested by the Guest
Plan, manage and execute
Gather and analyze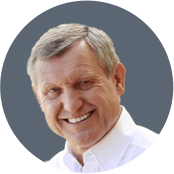 It is a real game changer. The mobile phone is today part of everyone's daily life. It was thus essential for us to innovate with an application that not only allows our customers to access their room once at the hotel, but also make a booking for activities or meals even before reaching the destination. Booked activities are automatically synchronised with their calendar app. They can also customise their stay at will. We went even further with this app, which allows us to get in touch directly with these customers to offer tailor-made propositions, even after their stay in our hotels.
Paul Jones
CEO LUX* Resorts & Hotels
Download full
The LUX* Experience app
case study
The LUX* Experience app is one of the most advanced
among other projects in hospitality.
Over 90 functions for supporting travel
and hotel stays
Great source of information and planning
Multi-tenancy functionality
Promote services
Download
LUX* Experience
CASE STUDY
Book your stay at
The LUX* Resorts & Hotels
Spend your holiday
in a luxurious style!
Wellness experience
Beautifully landscaped tropical gardens
Foodie paradise
Attractions for the whole family
BOOK NOW