Unique

Innovative

Revolutionary

Your
solutions
Digital technology designed for hospitality
Personalized content with hotel guide and services
The iLumio hotel television system turns the TV into a complex information and communication channel. This software also serves as a digital catalog, replacing traditional paper flyers and more — all tailored specifically to match the hotel's visual style. It allows you to deliver personalized messages and recommend dedicated forms of recreation for guests. With state-of-the-art Smart TV software, guests can enjoy their favorite films and shows on the biggest streaming platforms, such as Netflix, HBO GO, and Disney+.
Digital room key with personalized offers and live chat
The iLumio app is our response to the needs of the hotel industry, employees, and guests. Thanks to the custom-designed interface, guests can easily access all the functionalities. Above all this solution will optimize the hotel's management and operation, leading to an increase in revenue. A complex mobile network, fully integrated with the hotel's own PMS, is not a distant vision — it's at your fingertips! The iLumio app serves as a non-contact check-in and check-out tool, a room key, and a virtual concierge assisting the guests throughout their stay.
Room automation, service booking
and instant remote check-out
A fully-fledged communication and service center accessed through the multi-purpose iLumio Smart Room tablet. It allows the guests to control room systems and facilities. With a tablet, you can replace traditional and outdated phone lines with a modern VOIP network, reducing the operational costs of your venue. The iLumio tablet also includes the option of direct contact with the hotel staff, as well as ordering room service.
Intelligent screen with all hotel information and last-minute offers
The iLumio digital kiosk is a readily accessible source of information for hotel guests. This software was designed specifically for touch-screen kiosks, fulfilling the needs of the hotel industry. Its purpose is to take over a substantial part of reception desk responsibilities as well as to increase customer satisfaction, allowing the guests to find the desired information almost just as easily as by using their smartphones. Additionally, the iLumio kiosk can be installed inside the hotel or in the direct vicinity, increasing the chance that potential customers will access the hotel offer.
Discover more about each step of the project
In the first stage, we share ideas for solutions, discuss features and define expectations for the final product.
In the second stage, we work on the initial action plan and product visualization. We also discuss the duration of the work.
In the third stage, we develop a product development strategy and jointly determine the final look of the solutions.
In the forth stage, the solutions are ready to be published. We support you at every step during the implementation process.
The fifth step is all about testing. Our team makes sure that the solution works correctly and that there are no errors during use.
In the last stage, we summarize the work and results. Our support team is at your service in case of any questions.
Atlantis The Palm, Dubai welcomes millions of visitors each year and invests in our people and technology to deliver memorable guest experiences that exceed their expectations.

The iLumio Mobile app greatly improved the guest experience in our resort by offering key services in a comprehensive and easy to use mobile app. The app is a key feature of our CRM strategy and we look forward to further expanding our mobile app functionality in collaboration with Ailleron.
It is a real game changer. The mobile phone is today part of everyone's daily life. It was thus essential for us to innovate with an application that not only allows our customers to access their room once at the hotel, but also make a booking for activities or meals even before reaching the destination. Booked activities are automatically synchronised with their calendar app. They can also customise their stay at will. We went even further with this app, which allows us to get in touch directly with these customers to offer tailor-made propositions, even after their stay in our hotels.
iLumio is the system that matches our vision, and it has been implemented at PURO. Thanks to it our systems such as TV, BMS, CMS, and PMS have been integrated on a large scale. The result is a single easy-to-use system that allows for completely independent and at the same time intuitive guest service. (…) All of this would be impossible without the modern and revolutionary iLumio system.
Our big idea was to create a venue that will bring hotel service to a higher level. We decide to use the latest technology to make communication between our guests and staff simple and easy. iLumio fulfills all our requirements and meets our guests' needs at the same time. It is a perfect solution that allows our guests to make the best use of state-of-the-art facilities. (…) iLumio is one of the most decisive factors when it comes to attracting both new and regular visitors. We definitely gain a lot by choosing this unique solution.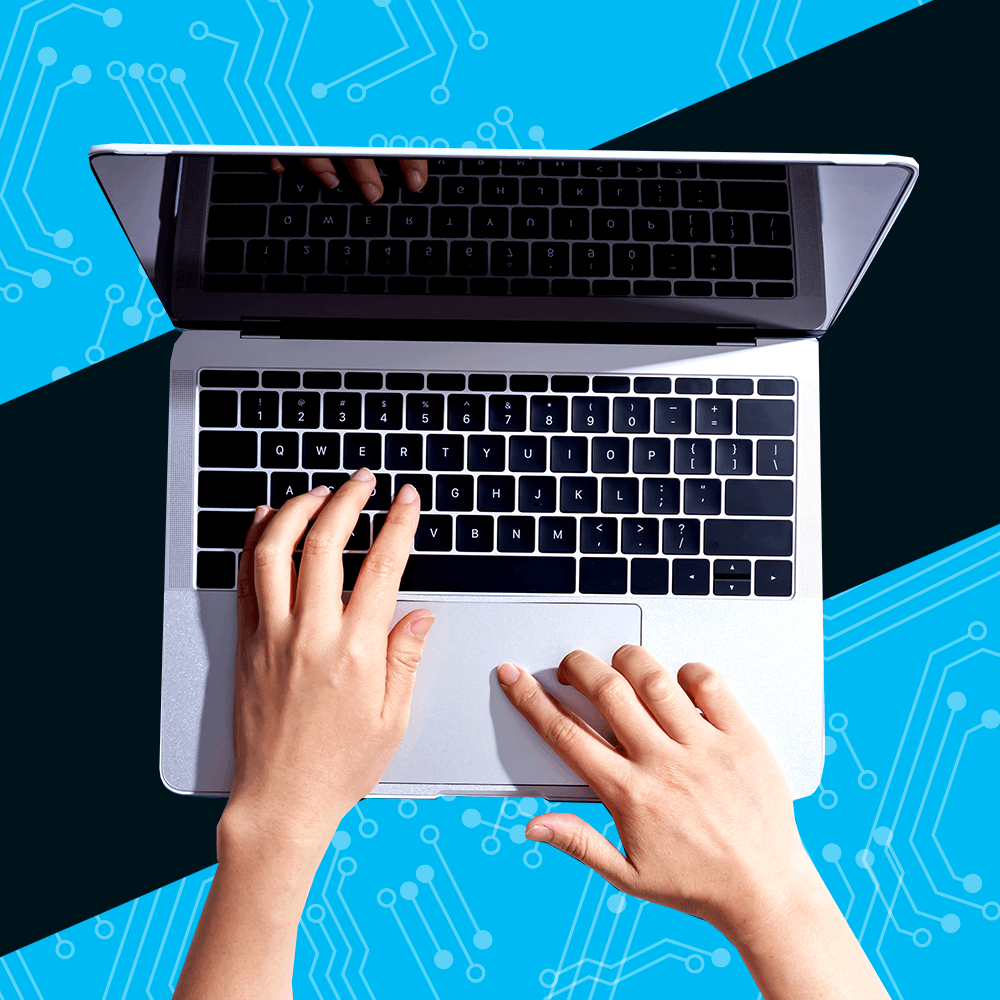 Schedule a free call and let us help you improve your business!
By completing the form, you agree to the processing of your data in order to talk to an iLumio expert.
More than hotel software
Looking for a perfect IT solution for your hotel? Want to have complete control over bookings, orders, services, and communication with your guests all in one place? Stop wasting time on multiple devices and other resource-consuming solutions. The iLumio system provides you with complex and easy-to-use tools that will satisfy both your employees and customers.
Our iLumio platform is more than just hotel software. It is actually a set of advanced instruments, tailored specifically to meet the functional requirements and visual style of your venue. It allows you to address logistic problems in public, recreational, boutique and business sites. You can select a single product or take advantage of the whole range of convenient and useful solutions.
iLumio — not your average hotel system
iLumio delivers a selection of modern technological tools, according to the specific needs of your hotel. Ranging from the hotel Property Management System (PMS) and Point-of-Sale System (POS), to access control, payment, smart building solutions and other — you name it! Our range of iLumio tools includes:
The iLumio TV software, compatible with professional LG and Samsung screens.
This advanced hotel television system serves as the main information channel, allowing you to eliminate the cost of producing paper brochures and regulations. iLumio delivers them in a fully digital, environment-friendly form. It also allows for seamless communications with your guests, not only in terms of displaying a welcoming message, but throughout the whole stay. The iLumio TV system also means entertainment — it provides your guests with access to all the popular streaming platforms and other apps, such as Netflix, HBO MAX, Rakuten TV, Spotify, Player TVN, and YouTube. All this combined with modern design and intuitive interface is bound to satisfy even the most demanding customers.
Our iLumio Mobile Concierge app is available for download on private smartphones, tablets and other devices with internet connection.
It simplifies the delivery of hotel services, allowing you to save up to 20% of your operating budget — in a single venue or a whole chain. This software supports a fully remote check-in procedure, which includes filling in the check-in form and sending it to the hotel PMS network. It also features online payment methods, as well as a mobile room key via Bluetooth. The iLumio Mobile Concierge app also serves as a source of additional revenue, offering advertising space and sales functionality. You can also experience a whole new level of communication with your guests, thanks to a convenient text chat, as well as a separate module for housekeeping and technical service requests. Our app is tailored to your specific requirements and offers intuitive controls that allow your guests to dive right in — it's easier than mobile banking or booking a plane ticket! iLumio Mobile Concierge is available for both Android and iOS devices.
Our iLumio In-Room Tab App is preinstalled on a dedicated tablet device placed in every hotel room.
This software allows the guest to communicate with your staff, place contactless room service orders, and access necessary information, as well as current offers and discounts. The app can also be integrated with your smart building system, providing the guests with remote control over lights, air-conditioning, roller blinds, and the iLumio TV system. Satisfaction of your customers is pretty much guaranteed.
The iLumio Interactive Kiosk option is a complete package, including both the hardware — a durable touchscreen kiosk intended for indoor and outdoor use — as well as the multimedia mobile app.
The goal is to relieve your reception desk staff of a substantial part of their responsibilities. Your guests will have individual access to frequently asked questions and other crucial information. The kiosk is also useful for navigation, which is especially handy in big holiday resorts, conference venues, and places with large surrounding areas.
A complete and consistent range of products with intuitive controls and smart design is guaranteed to boost your customers' satisfaction. The iLumio CMS administration panel will make your job easier, taking almost no time to adapt to.
As a hotel manager you'll get an effective tool to optimise expenditure, maximise revenue, and build a loyal and ever-growing customer base. Contact us for a personalised offer!